Until We Meet Again: A Farewell to Comfort and First Jobs
Sometimes I think one of my biggest obstacles has been comfort.  This is real talk and not a humble brag. "Mmm...I guess my biggest problem is that my life is just too comfy and perfect." No. Nope. Not the case.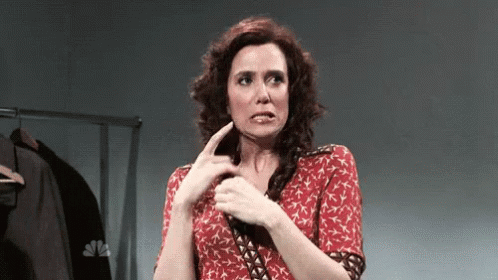 But I am guilty of making comfort my ideal rather than being brave or generous or honest with myself. Rather than building trust and faith. Rather than depending on God whole-heartedly, I double-down with what is familiar and safe.
Most of us have been raised to revere the American Dream, which totally has its merits. Work hard. Earn a living. Provide for your family. Live comfortably doing the job that you are secure in until it is time to retire or go gently into that good night. However, this is not what God laid out in His word. In fact, His example is the opposite. He lived with an open hand. He poured Himself out. He went where He wasn't invited and mingled with people who weren't just like Him. He didn't have a permanent address, and He was literally born to experience the pain we deserve.
I have spent the last twelve years becoming the best seventh-grade literacy teacher that I can be. It has been a struggle. It's a tough job akin to that of herding mouthy cats and then trying to teach them about dangling and misplaced modifiers.
But every year I learned and grew and changed. This year, in fact, has been my best year yet. An amazing team of teachers to work with. Good kids. Creativity flowing.  Professionally I was and am content--comfortable.  Literally the happiest I have been...doing the best work I've ever done.
So of course, I felt that gentle nudge to shake things up. To get uncomfortable. So I am.
I am moving on. This will be my last year teaching middle school for the foreseeable future. In the fall I will make the short leap of moving to my district's high school to teach English/Journalism. The goal was always to teach high school. All of my college teaching experiences were at the high school level, so it's not like I am announcing a run for Senate or that I will dabble as a surgeon. I am just moving to a different building/grade in the same school district.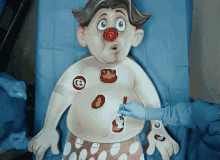 It's not drastic, but it is scary. My Enneagram 1 nature does not do well with beginnings...or endings really. I am more of a middle person. The known. The familiar. The comfortable.
It certainly wasn't comfortable starting 12 years ago, but one does not simply turn down a great job offer the second student teaching is over. Never having to sub has been one of life's greatest blessings [insert praise hands]. I got comfy in 7th grade. Not lazy, but safe. So when a high school position opened up, the questions became: Should I risk starting over? Should I abandon a place where I am known and accepted? Can I leave behind what took more than a decade of my life to build? Will I belong somewhere new?
I have always longed to belong. I changed schools a few times growing up, and while I was always so blessed to fit in and make friends, I was never O.G. I wasn't a founding member. I was always on the outside of some of the inside jokes.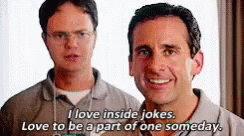 My job has provided that for me. I am not gonna lie; I am scared. I cannot think about my current co-workers and the word goodbye without an immediate lump in my throat and watery eyes. I think about the teacher who will take my place in my classroom like an ex's new girlfriend (even though I am the one who did the dumping).  It's weird and dumb and misplaced. I get that.
But the more I get to know God, the more I realize that I will know Him more when I let myself ask those scary questions. When I make choices that actually require faith in Him. When I am forced to remember who He is and what He has accomplished before and what He promises to accomplish in the future. That isn't borne out of comfort.
I cannot actually experience His comfort without also experiencing life's discomfort.
And while He's at it, I also believe that is He more than capable of multiplying His goodness. Grace on grace. Nothing lost. Everything gained. What He ordains cannot be extinguished, deterred, or diminished. He relishes in subverting expectations. Rekindling the old and comfortable. Blossoming the new. Shaping and molding fear into faith. Isaiah 42 says: "I will lead the blind by ways they have not known, along unfamiliar paths I will guide them; I will turn the darkness into light before them and make the rough places smooth. These are the things I will do; I will not forsake them."
The path God has for us is sure and true despite the sometimes weird, circuitous route. There is peace knowing that in God's economy no choice or moment or even mistake is wasted. Every single blessed thing He can handle. He's not uncomfortable. He knows the endgame.  He took Moses from a basket in the Nile to the palace as a prince to the desert as a fugitive and then back to the palace as God's messenger and His people's deliverer and then more dessert before he could glimpse the promised land. There wasn't a lot of comfort and safety or resting on laurels. God built his faith and heightened His own glory through the stepping out into the great unknown.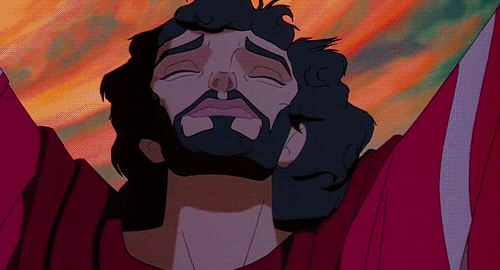 Friends, the good stuff is a result of first steps and big leaps and embracing discomfort. It's in broadening your horizons and meeting new people and starting from scratch because you know that He is unchangingly faithful.
So thank you, first big girl job. You have been the literal best. I am a better human for every single middle schooler I taught and every teacher I have taught alongside because you all have taught me too. So, so much. Also, I am not going far, so don't even think about forgetting me. You haven't seen the last of me yet.